I'm so excited to share this cute cake with you! I got the idea from a fellow consultant. Her blog post can be found here.  I decided that these would be great gifts for teacher appreciation day which is on May 5 this year. I only hope the kids don't try to steal all the chocolates first!  So here's my tutorial on making a Hershey nugget 3 tier cake:
 I tried to use stuff that I had laying around the house. I decided to use the new Close to my Heart Blossom Paper packet and the May Taste of Summer Packet. I love this packet and you can get yours beginning May 1 for only $8.95. No additional purchases necessary!  The Taste of Summer Packet has papers themed with lemons, oranges, and strawberries so it's perfect for summer layouts, cards, and all sorts of projects.
 First I cut the paper strips 1×3 inches. I used 13 for the bottom layer, 9 for the middle layer, and 7 for the top layer.   I used my adhesive gun and taped both ends of the strips so they could be wrapped around the nuggets tightly.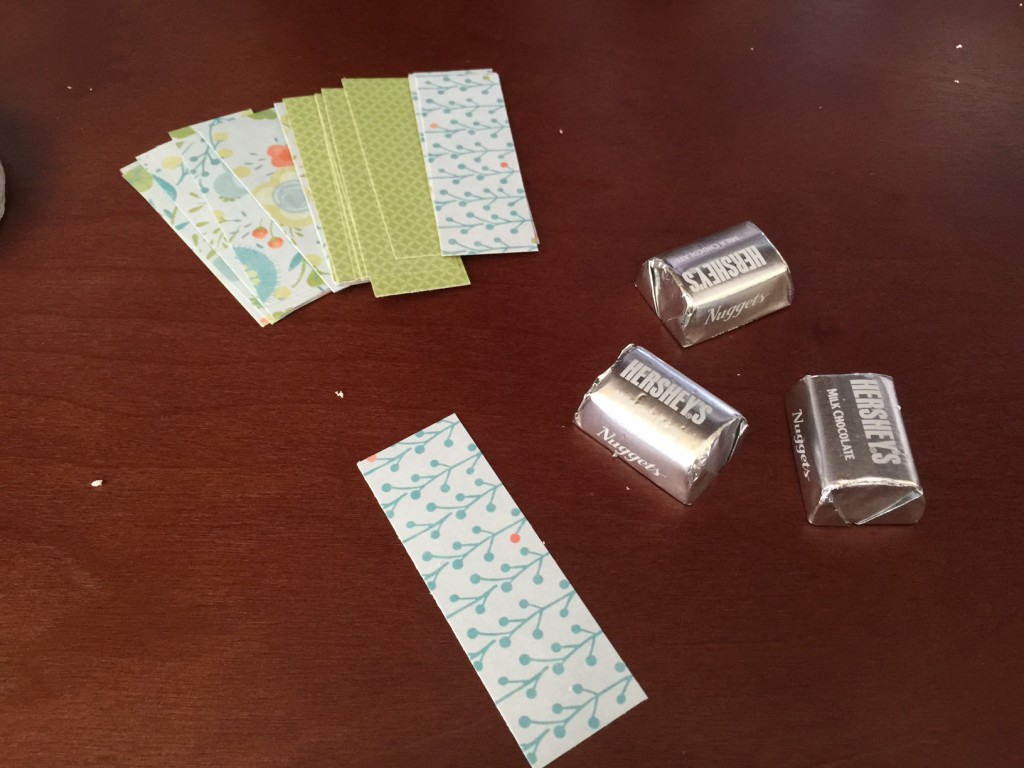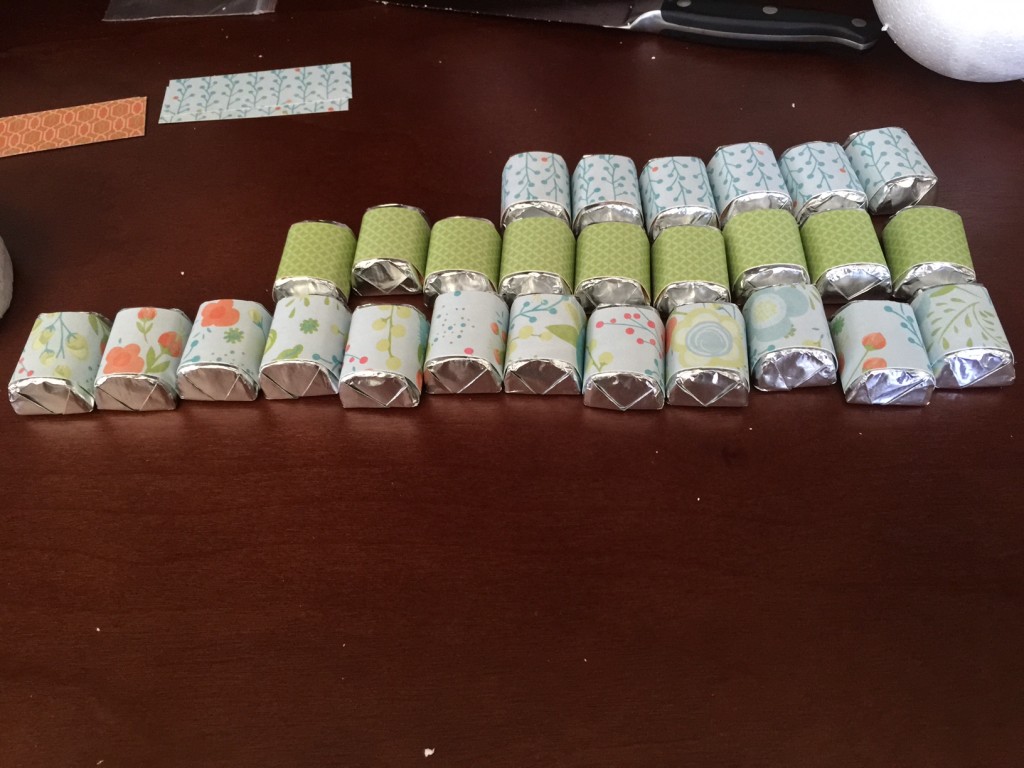 I then cut a slice from the center of the 4" Styrofoam ball about ¾ inch wide. I cut the end shorter and cut the edges off so it had a flat side to glue the chocolates to. For the top layer I cut about ¾" off a toilet paper roll.  I had tried using a cup for the middle layer but it was not stiff enough to support the chocolates.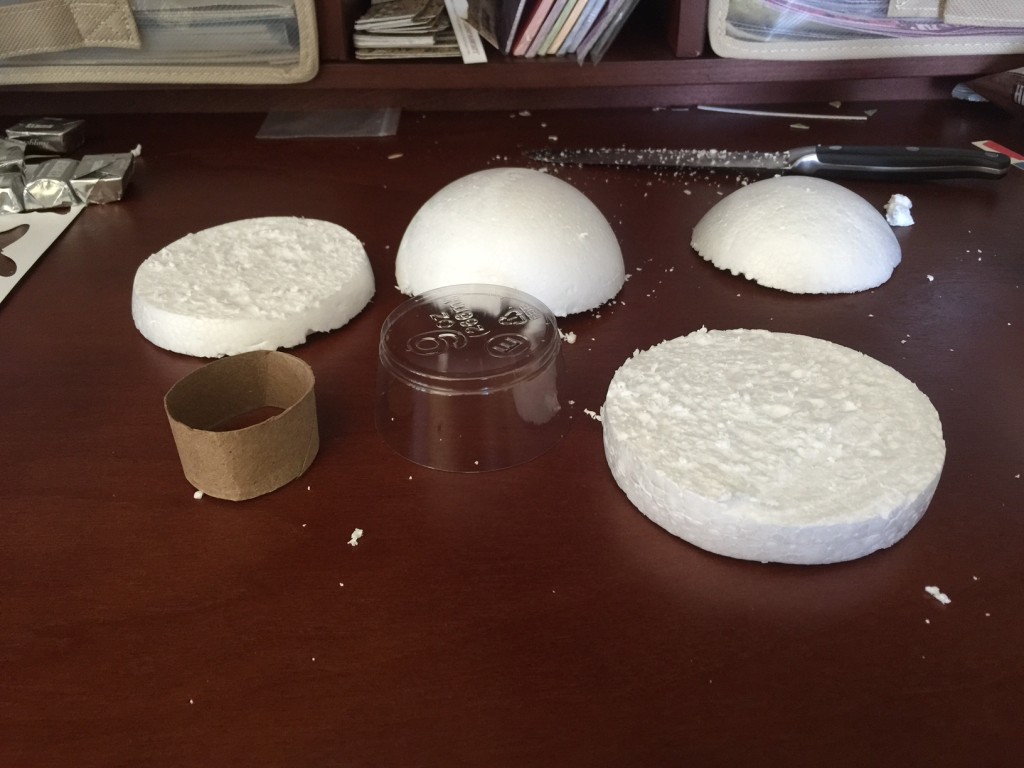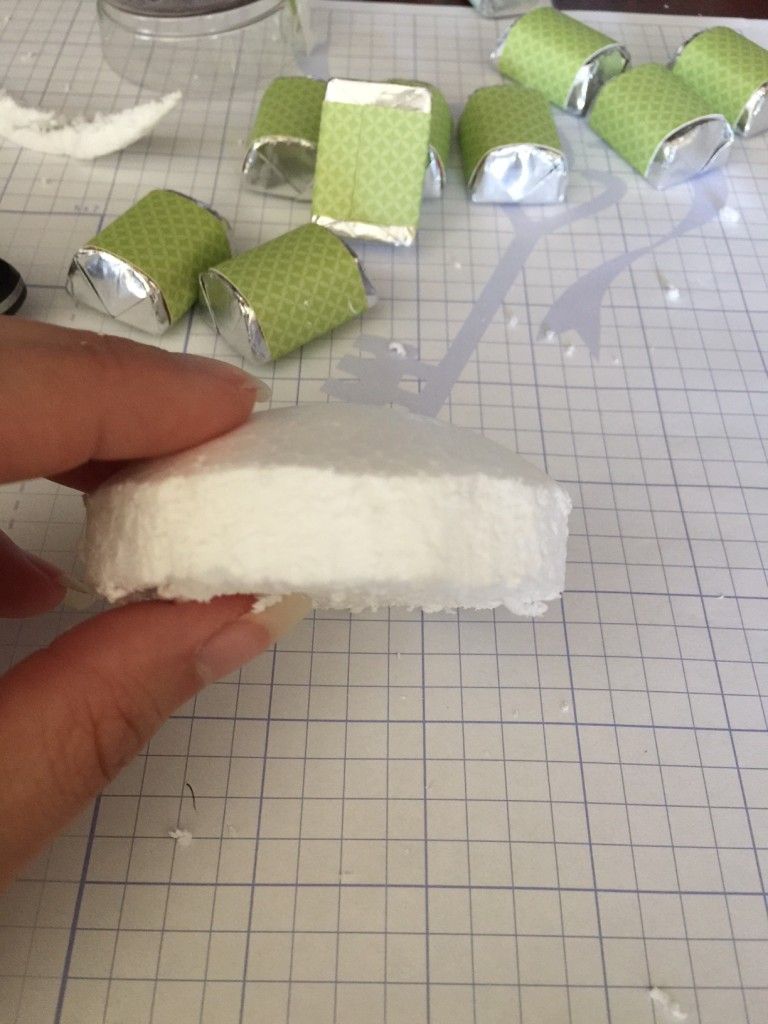 I used a hot glue gun to attach the nuggets.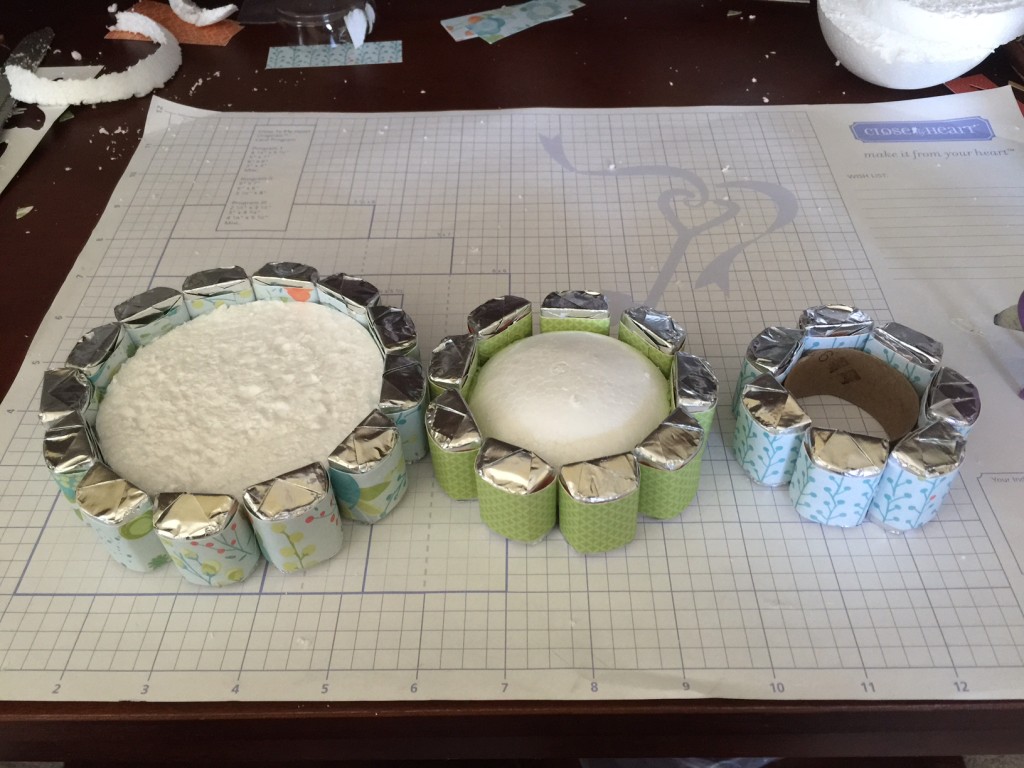 For the cardstock layers I used our Cricut Art Philosophy cartridge. I cut the bottom at 6". The circles were 4 ¼ ", 3 ¼ ", and 2 ½".  I used hot glue to assemble the layers.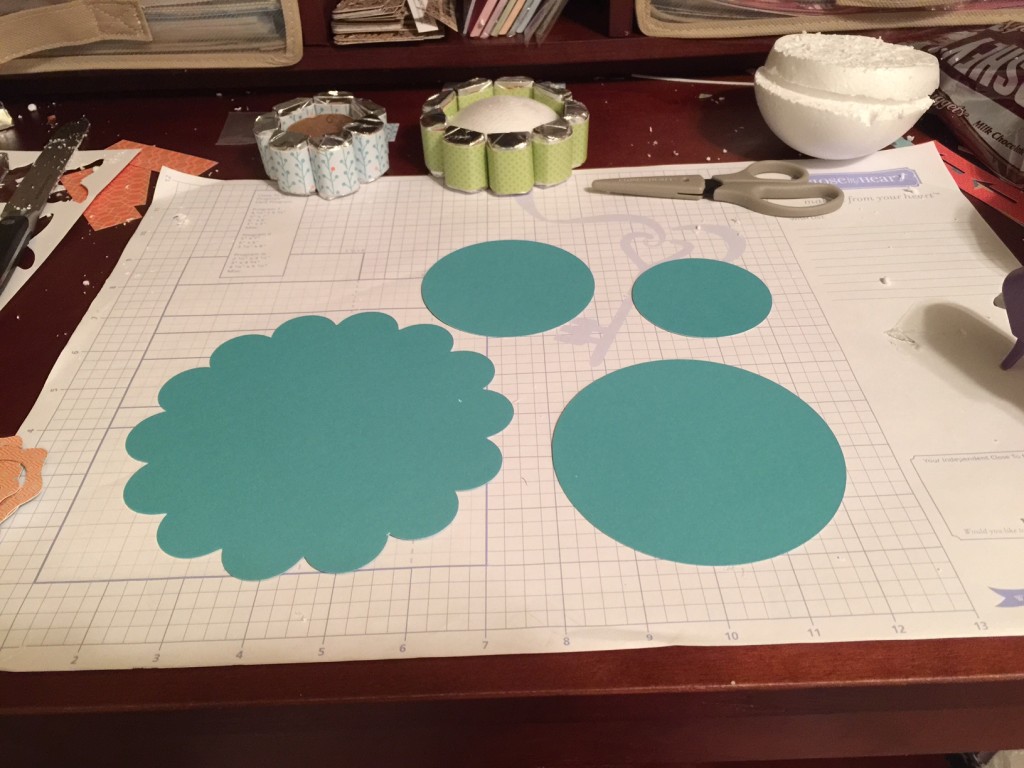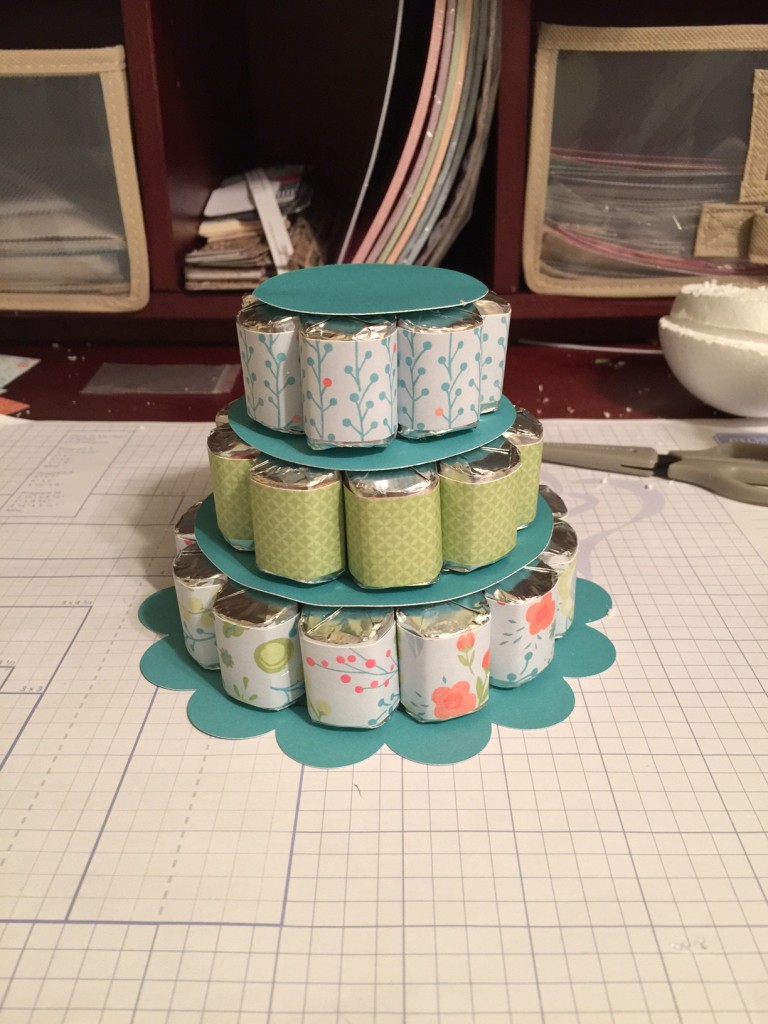 For the top I cut ¼ x 6" strips and curled them around a pencil. The stamp was our "My Fave" stamp set.   I didn't have any sticks to use for the topper so I took one of the strips and folded it into a stick.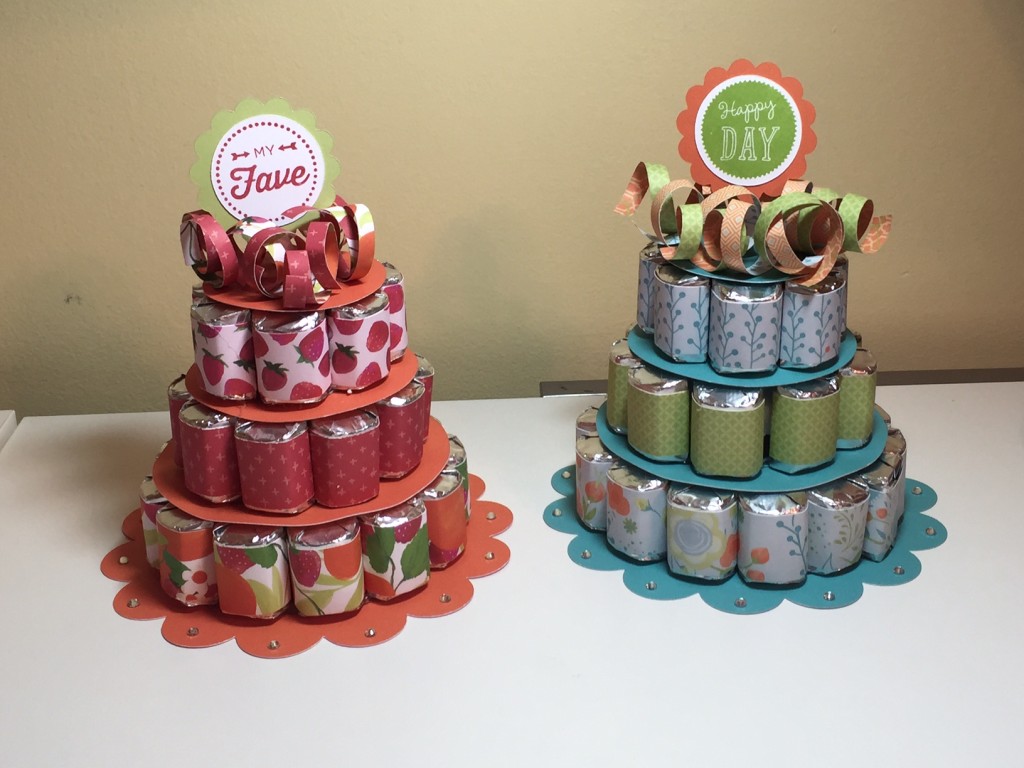 So there's the two cakes that I made.  I hope you love them as much as I do.  I can't wait to give them to the teachers.  I'm not worried about transportation either because these things are solid as a tank.  I've picked them up to demo them at a fair and they are still going strong.  Thanks for taking a look and don't forget to follow my blog.