Welcome to my 5th week of completing a layout with pictures!  Last week my layout was the Ruby winner at the Color My Heart Color Dare blog.  YAY!
This week the colors are Eggplant, Juniper, Crystal Blue, Thistle, and White Daisy.  I was so excited by these colors because I had the perfect pictures!  I decided to scrapbook my Frozen pics.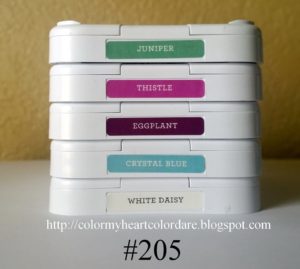 What do you think of my layout?