Hello world!  Welcome and thank you for checking out my blog.  I'm so excited to share different CTMH ideas with everyone.  I've always wanted to share different creations with everyone and finally figured out how I could do it.  So let's get started!
The Autumn/Winter Idea book became available today!  It is so wonderful.  I could go on and on about all the new and exciting things we have but I'll let you explore them for yourself.  Click here to go to the virtual catalog.
Some quick highlights of our newest products are:
To start out I wanted to share this invitation that I created for my daughter's 4th birthday.  I tried to keep it simple since I had to mass-produce them and quickly.  I was so excited to be able to use one of our new stamp sets that I adore!  Is there anything cuter than a cartoon giraffe?  Since my daughter's party is going to be at the zoo it worked out perfect!  I did have to pull out a couple of retired stamps to complete everything.  If I would have had our wonderful Artbooking Cartridge in time to make these I could have done the giraffe with cardstock.  I just didn't get it ordered quick enough.  So what do you think?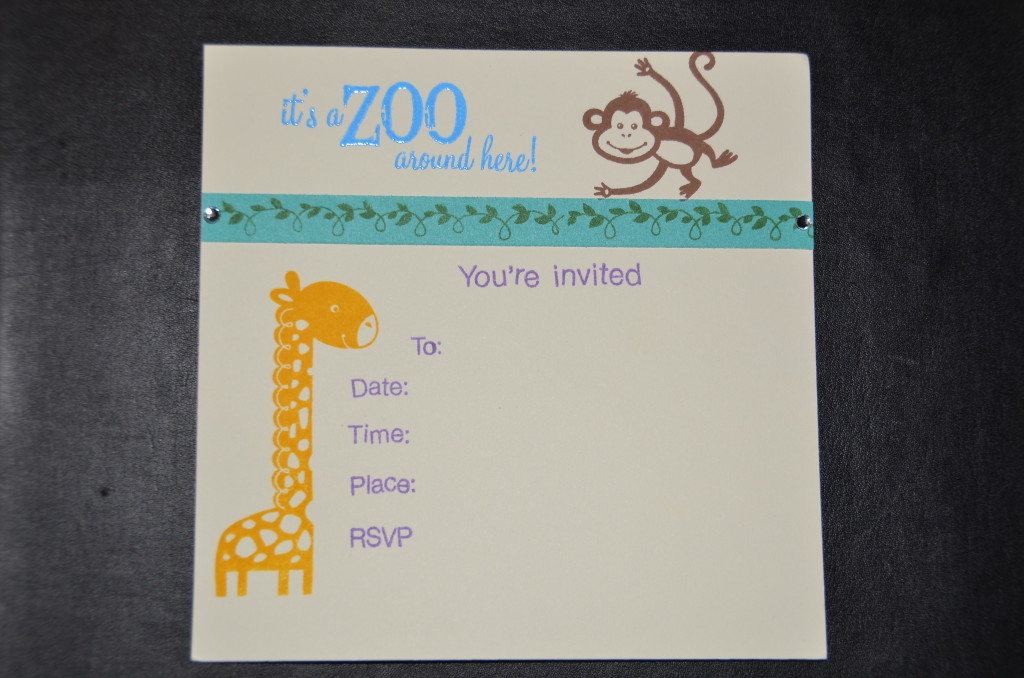 This is what I used to make it:
Ink Pads included: Chocolate, Gypsy, Honey, Topiary
There were also two retired stamp sets I used as well.
If you would like to see more of my creations make sure you follow my blog by subscribing through bloglovin or by email.